We've taken the Challenge, help us change the life of a child.
Our team will be riding in the 8th Annual Camp Boggy Creek Challenge Ride on September 8th, 2018. As we take on this challenge, we will be empowering a child with a serious illness by helping them attend Camp Boggy Creek for free. Your support will make it happen! Thank you!
The mission of Camp Boggy Creek is to foster a spirit of joy by creating a free, safe and medically-sound camp environment that enriches the lives of children with serious illnesses and their families. To learn more, please visit campboggycreek.org
Click here to see our team page and view our goals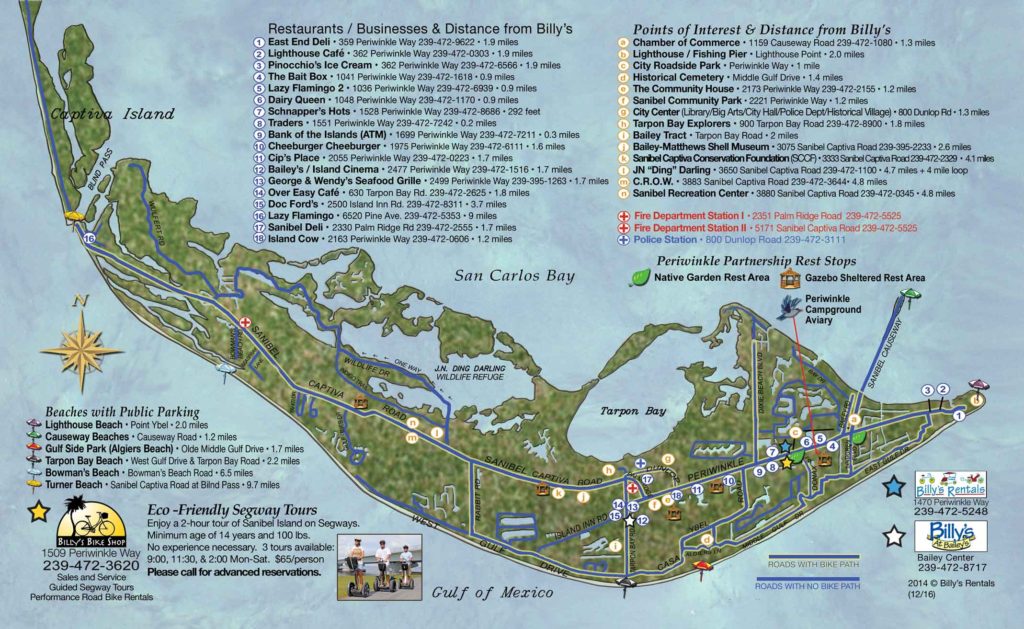 Local Info
Sanibel Island is a cyclist's paradise. Home to beautiful beaches, pristine water, nature preserves and wildlife refuges, Sanibel has plenty to offer by way of attractions and roadside views.
As far as cycling goes? In our opinion, it is the only way to get around.
Sanibel has over 25 miles of shared user paths for cyclists, walkers and runners, making getting places and site seeing an easy endeavor. Traffic on Sanibel, although at times excessive, is limited to 35 MPH – so sharing the road with those riding road bikes is practical and safe for cyclists, teams and group rides. In fact, quality road bikes can be rented from our shop if you are looking for the beach cruiser alternative.
Shared Use Path, Beach and other information that will make your time on Sanibel more enjoyable can be found by visiting City of Sanibel web site. Updates on path widening, traffic and beach alerts are all available at mysanibel.com
Video Cycling on Sanibel